Their bush cabins are well appointed self-contained cabins with expansive views over pristine lakes and make for a memorable experience.
Nestled amongst native forest overlooking Lake Currawong, our cabins offer privacy in a picturesque woodland setting.  In a world where McMansions seem to be all the rage. We often wonder how people got by in the old days and they didn't have 15 bathrooms to choose from. The Currawong Lakes Fly Fishing Bush Cabins are perfect for those looking for a cosy spot to kick back and relax watching your potbelly fire do its thing.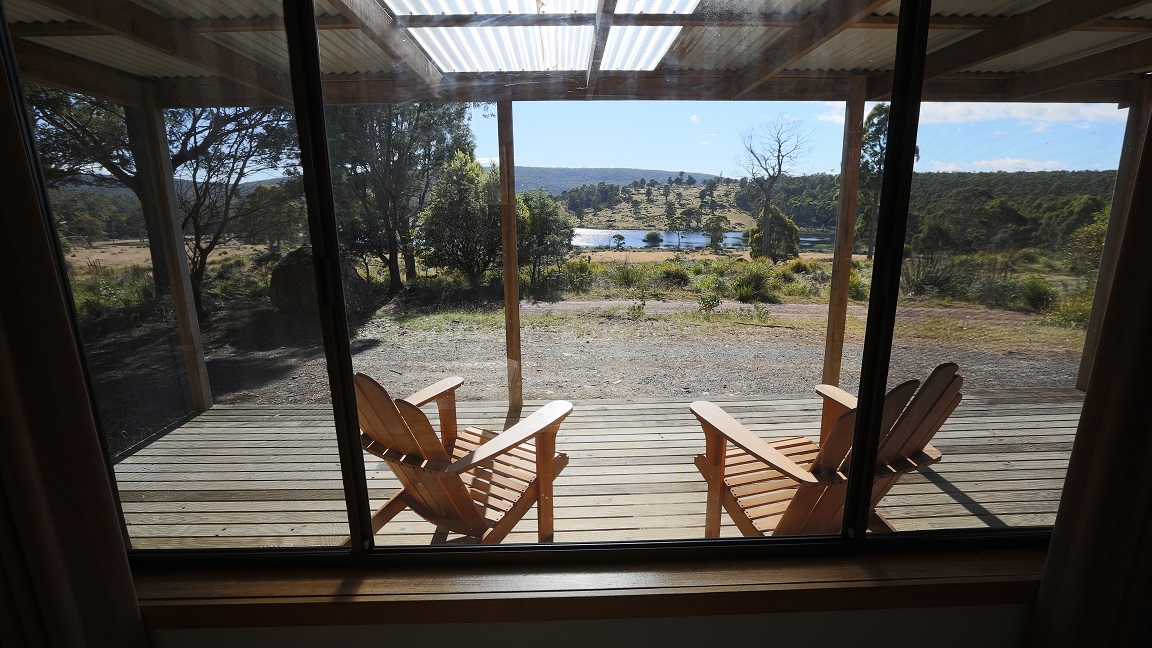 The cabins have two bedrooms with a range of sleeping options from queen beds to bunks. Each cabin has a full kitchen with dining and lounge areas, TVs, DVDs and wood fires. Each cabin has a timber deck with outdoor seating and a BBQ to take advantage of the views. If you feel as though you need some extra room go out and take a seat on the veranda and listened to the non-existent traffic noise. The local parrots try as they might just can't seem to mimic that incessant hum on freeway traffic.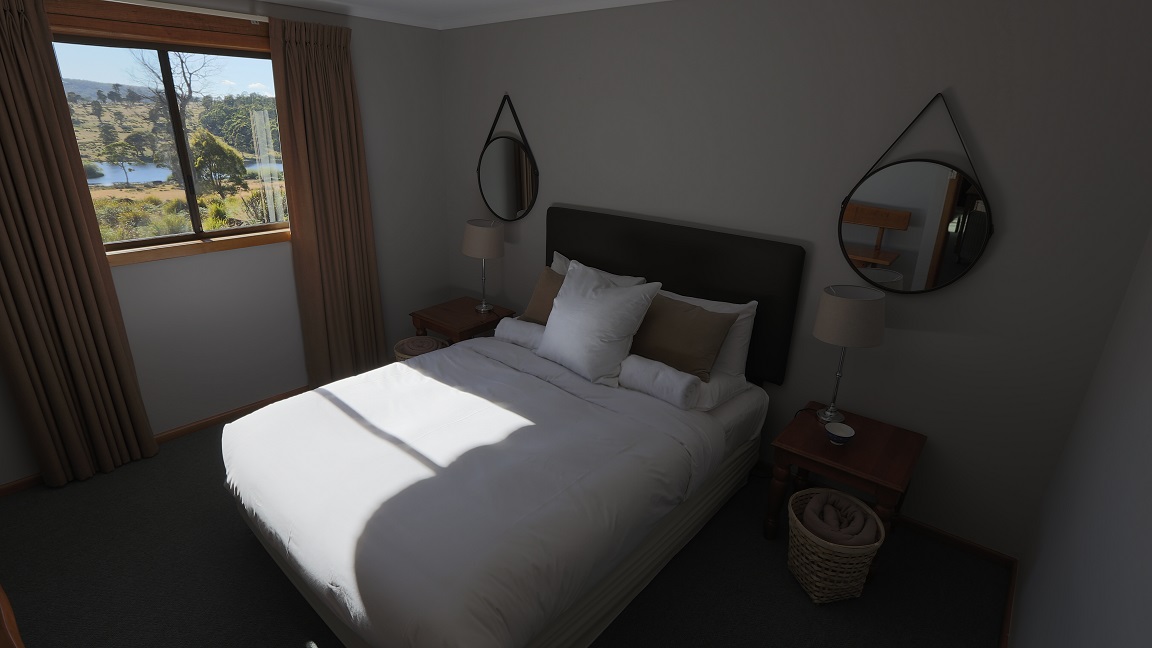 Guests are welcome to use our purpose-built dining facility 'The BBQ Lodge', located on the shores of Lake Currawong. The BBQ Lodge can accommodate up to 20 people for conferences or dining, has BBQ facilities and a wood fire for those chilly winter nights. All timber used in the construction of this building and the dining tables and seating was grown and milled on the estate.
As you walk back from the lake chatting about your afternoon's flyfishing exploits you will start to pick up the smell of your still smouldering potbelly fire waiting for your return to stoke it up and create that homely warmth that only a fire can create.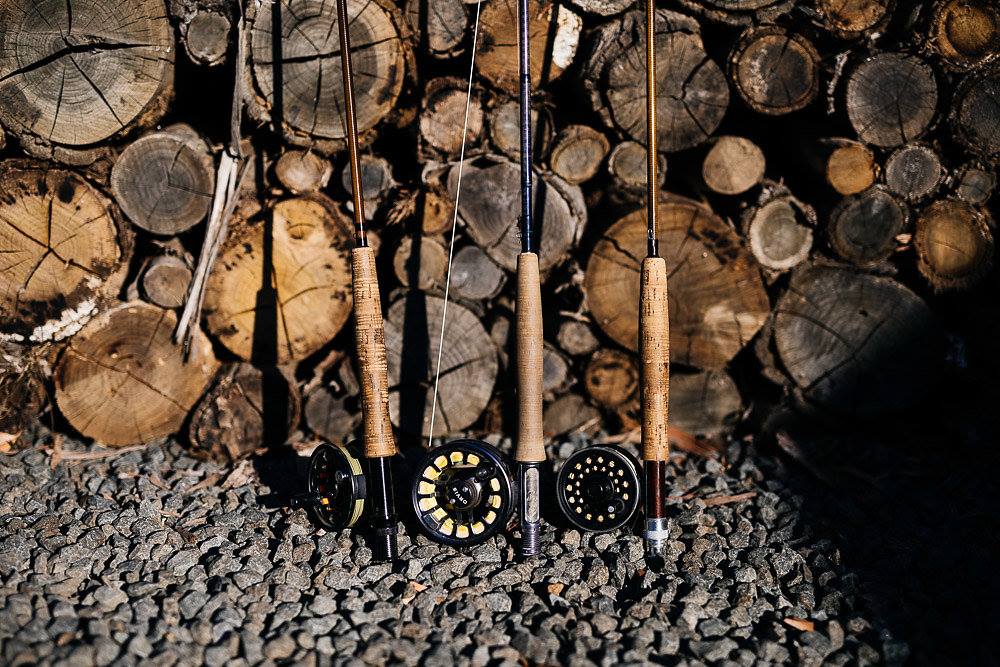 Fishing is fun, Fly fishing is art! There is an innate beauty in a fly cast. There is a sense of satisfaction and well being that comes from standing in a stream or on the shoreline and rhythmically casting a fly line back and forth. It's a sense of being in time with nature, in tune with the solitude of the outdoors, part of the whole picture. The fly line moving through the air, floating, unrolling, seemingly weightless, appears to defy the law of gravity. Fly casting has a poetic nature all its own. There is a romance here; it's with the love of the game.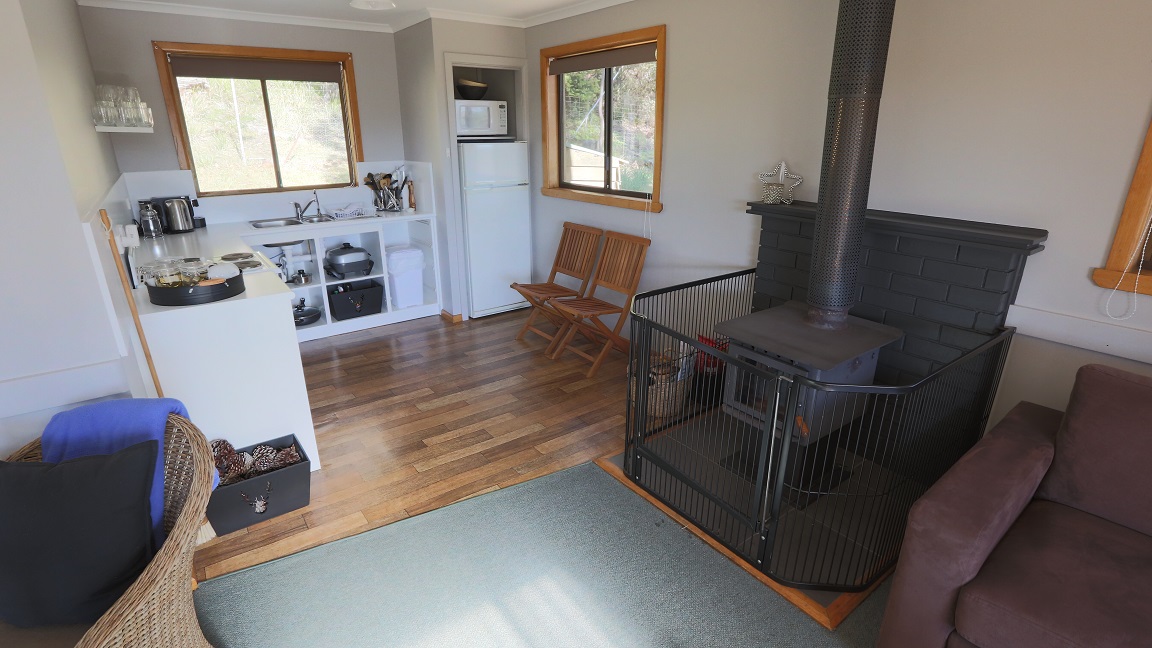 The equipment fly line, rod and reel are fairly simple in form and function. From natural handcrafted bamboo to space-age` materials, all with their own characteristics and advantages. Fly fishing equipment has become more specialised and can add real enjoyment whether it be that extremely smooth performance or simply the pride of ownership of a finely crafted instrument.